By clicking on the link you can see the offer and the demand of works by Miki Muster.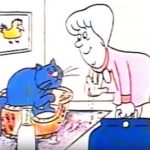 I have already managed to collect a large number of comic books and drawings drawn by Miki Muster. Nevertheless, there are still some of his creations that are "lost"! So I ask for help from anyone who has visited this site to help me find the "lost"...
The table lists basic information about the comics books I sell them. Use a contact form for any wish, offer or remark!