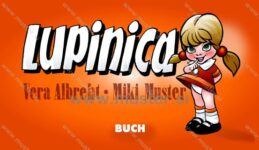 Two new comics books with illustrations by Miki Muster have been published. Of these, Lucka na Severu (Lucia in the north) was published for the first time in the form of a book, and Lupinica for the fifth time.
Vera Albreht, Miki Muster: Lupinica
There lived a small, blonde girl. She was so gentle and tiny that everyone in the village called her Lupinica. And because it was so light, even the slightest breeze lifted it off the ground. Once, when she was not watching, it blew her away to distant Africa, from where she set out on a long and exciting journey home.
Format: 162 x 280 mm, hardcover, black and white print, 88 pages.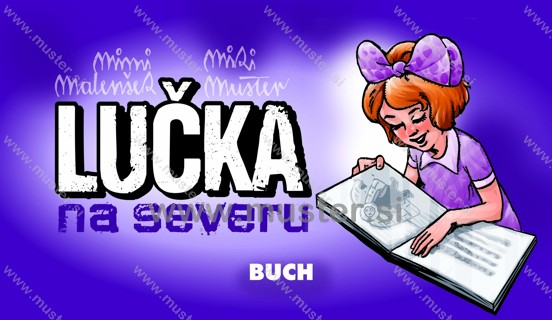 Mimi Malenšek, Miki Muster: Lucka na Severu
Engineer Golob is on a business trip to the far North. He is also accompanied by his wife, son and daughter Lučka. There they are greeted by an inhospitable land and a life they are not accustomed to. However, the lively Lučka does not mind. She enjoys exploring the new land until it shows its teeth. They get lost with their friend Boberček and only good Eskimos can be thanked for their adventure to end happily.
Format: 162 x 280 mm, hardcover, black and white print , 104 pages.